"I'm on my second run of the beginners ballroom classes because quite simply it's fantastic! Both Sam and Ian are excellent and incredibly friendly teachers and they take the time with each individual to make sure we are comfortable with the steps we learn each week. They don't just teach you the steps, you learn the technique with each style too, so you really feel like you're getting somewhere.
I've taken part in quite a few different dance classes and this is by far one of the best I've ever been too!
I'd recommend anyone give ballroom dancing a go with these guys, with Sam and Ian as your teachers you'll pick it up in no time!"
Tanya , St Albans
"I contacted Sam for some private waltz lessons, I was a bit nervous at first, but she soon made me relaxed as she is a friendly lady, I found Sam to be very professional, I learned a lot within a short space of time, and she also taught me how to keep with the timing of the music, Thank you Sam."
A.M, London
"Inspiration – The mediocre teacher tells, the good teachers, explain, the superior teachers demonstrate and the great teachers inspire, you fall into this category.
Appreciation – You instill the love of dance.
Encourage – Positive differences, you're the reason I achieved what I did in such a short period of time.
Inspiring – You were so much more than a teacher, more of a mentor, so supportive.
Passionate – You have it in abundance for dance and wellbeing.
and lastly you inspire confidence, conquering the fear."
R. Robinson, Herts
1st Dance Wedding Choreography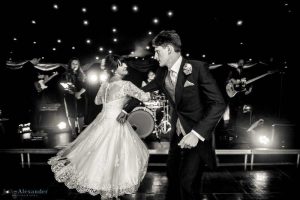 "Hi Sam,
'Sam was really great at coming up with a routine that was manageable for two complete beginners, fun to do and really entertaining for our guests! She also handled a slightly reluctant bridegroom-to-be in perfect style, meaning he grew to enjoy the lessons more and more and she gave him the confidence to really go for it on the day! We'll remember it for years to come! I can't recommend Sam's private lessons enough!
Thank you once again"
Daisy and Ben (2017)
1st Dance Wedding Choreography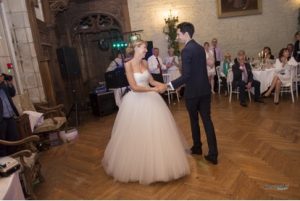 "Hi Sam,
Thank you Sam with our 1st wedding dance. We are not good in dancing but with the help of Sam we had amazing first dance. Everyone loved it, and we really enjoyed it!!!!! Sam is very professional and great at her job. Definitely recommend to everyone Thank you!!!!
Thank you once again"
Andrea and Max (Jul 2016)
1st Dance Wedding Choreography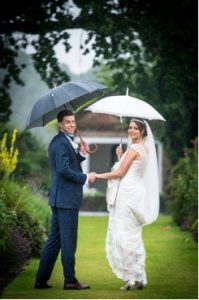 "Hi Sam,
'We really enjoyed our time with Sam, she's a great teacher! She came up with a routine that was perfect for our chosen song, and we loved learning our dance. Our routine was the perfect combination of challenging, but not too hard. She encouraged us to practice at home to save money on her reasonably priced lessons. I surprised my fiancé with the lessons for Valentines Day, and she loved it! Well worth the time and a good opportunity to spend a fun time together as a couple.'"
Andy and Lucy (AUG 2015)
1st Dance Wedding Choreography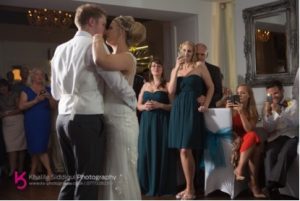 "Hi Sam,
We nailed it! Although a little stilted, thank you so much for your time and patience, we couldn't have done it without you! Thank you
Thank you once again"
Emma and David (Sept 2015)
1st Dance Wedding Choreography
"Hi Sam,
"We wanted to do something a bit more than shuffle around the dance floor for our first dance so Sam's teaching was perfectly suited to us. She understood what we wanted and took our ability into consideration when choreographing a short routine for our wedding. The lessons were fun and Sam is friendly and calmly built our confidence when necessary. Our guests were really impressed with our dance and we both felt really glad that we'd done something a bit more adventurous! If you want to do a first dance to remember then I can thoroughly recommend Sam and Dance2gether".
Thanks again"
Chris & Rista (OCTB 2015)
1st Dance Wedding Choreography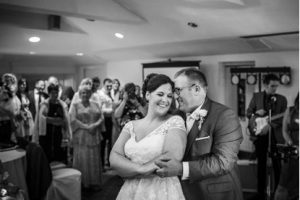 "Hi Sam,
We just wanted to drop you a quick note to say thank you for all your assistance and patience in providing Roz and I with a first dance to remember- attached is an image from the photographer. Hopefully the videographer has captured it as well and we can show you the final result at some point too. We think it went really well though, and people have said lots of nice things!!
Thank you once again"
Mark and Roz (AUG 2015)
1st Dance Wedding Choreography
"Hi Sam,
We just wanted to drop you a quick note to say a great big thank you again for helping us with our wedding dance. All went really well on the night – and everyone said it looked impressive. To say we only had three lessons is unbelievable! We will try and get a video to you when we get our hands on one. Thanks again"
V&M (Sep 2015)
1st Dance Wedding Choreography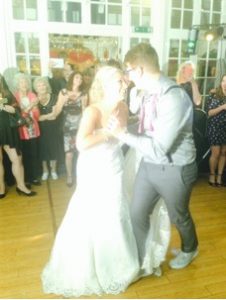 "Hey Sam,
Just wanted to drop a little note to say thank you for all your help.
Our wedding was amazing in every way, the weather even held out for us.
Dance went down really well and apart from getting a little flustered and dress malfunction whilst practicing, we really enjoyed it.
Thanks once again. xxx"
Michelle and Wayne (Nov 2014)
1st Dance Wedding Choreography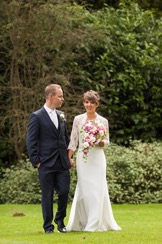 "Learning a first dance was something we thought about in the early stages of planning our Wedding having been to a few weddings and watched awkwardly as the happy couple swayed with each other while everyone watched! We didn't really want that to be us. Having done nothing about it a couple of months before our Wedding a friend recommend Sam and we managed to arrange 5 lessons over the last few weeks up to our wedding. My husband was quite nervous at having lessons but we did both agree we didn't want to be shuffling around in front of everyone, so after eventually choosing a song! We set off for our first lesson, we were both quite nervous as dancing properly together was something we had never done. But we need not have worried, Sam was very welcoming and friendly, the lessons are fun and if you go wrong it is no problem, there was no pressure and no one else to watch. The lessons we had were for an hour, each week we learned a different part to the dance until the last of lesson we could put the whole thing together, due to our other commitments we could only fit 5 lessons in but we did feel that we could have done with one more lesson (Sam recommended at least 6). Practice and listening to the music so you know it well definitely make the difference! We both really enjoyed our lessons (my husband surprised himself by how much he enjoyed them) and looked forward to them. We are so glad that we decided to learn a dance it was really nice at our evening reception to show everyone our dance to which they were all quite impressed with! We hadn't told anyone we were learning a dance so there was no pressure either! We would definitely recommend Sam's lessons and are considering joining one of her classes!"
Emily and Kevin (Sept 2014)
1st Dance Wedding Choreography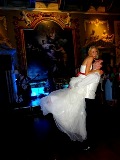 "I cannot believe how quickly a week has gone and over a week since our wedding strictly moment! Thank you for all your help whipping us in to shape; everyone absolutely loved the routine and Nick managed to negotiate 'The dress' very well apart from one minor trip!"
Jessica and Nick (April 2014)
1st Dance Wedding Choreography
"Thank you so much for making our first dance of married life so much fun. Our lesson seemed to go through so much and as complete novices, we felt prepared and confident about our steps on the big day.
Thank you so much Sam."
Greg, (May 2014)
1st Dance Wedding Choreography
"Thank you so much for all your help and patience! Our wedding dance was a blast, and everyone love it, including us! We couldn't have done it without you.
Lots of love"
Michelle and Steven (June 2014)
1st Dance Wedding Choreography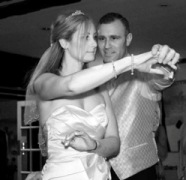 "Hi Sam, the dance was brilliant! You would have been so proud, ha ha, it brought the house down when the kids came on for their bit! We were perfectly on time! Thanks so much!!!"
Lisa and Nigel (June 2014)
1st Dance Wedding Choreography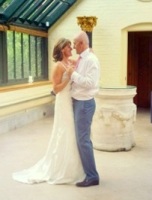 "Sam….. We stumbled a bit but no one knew…not easy in a long frock! But THANKYOU so very much!"
Ashely and Elaine (June 2014)
1st Dance Wedding Choreography
"Hi Sam
Just wanted to drop you an email to say thank you again for the dance lessons. We really loved our day and were delighted with our first dance. The routine you came up with was perfect and we thoroughly enjoyed dancing it at our wedding.
Thanks again. All the best."
Damien and Iris x (June 2014)
1st Dance Wedding Choreography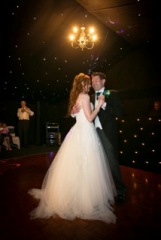 "Hi Sam,
Jon and I have just hot back from our honeymoon. The dance went really well – even the dip at the end! We were so pleased we came to you for dance lessons – it just looked great on the day. Jon keeps breaking out the dance routine (because it's the only one we know!)
Once again, thank you for all your help."
Maxine and Jon Parry (July 2014)
1st Dance Wedding Choreography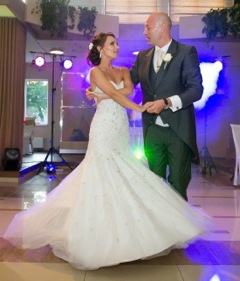 "We contacted Sam to help us with the routine for our first wedding dance. Needless to say I, as a bride, wanted a dance to be special and was thinking about a very complicated and impressive routine. Thank god Sam knew better and convinced me to go for a simple and beautiful routine which was easy to remember on the day but which impressed everyone. Of course we kept our dance classes secret from everyone and we are very pleased to say everyone was surprised by our dance skills.
Sam is very easy going, friendly and patient. She listens to your needs and provides professional help and we couldn't have chosen a better person to help us with our first wedding dance. We really enjoyed every lesson and laughed so much, even practicing at home was fun.
Thank You So Much Sam :-)"
Monika & Stuart (July 2014)
1st Dance Wedding Choreography
"Sam
Just to drop you a line to say the first dance went amazingly bit quick through the first salsa but transitioned into the second slow rhythm with no issues at all
Just wanted to say how happy we were not to have to spin round on the floor from one foot to the other
It went so well that we even did it twice
We really enjoyed the lessons with you and really enjoyed dancing together your a great teacher and would recommend you to anyone who wanted to dance
Thanks again"
Alan and Gemma (August 2014)
1st Dance Wedding Choreography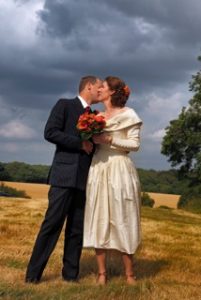 "Dear Sam,
We are writing to say how much we appreciate your help with our first dance. Your advice about the choice of music was crucial to our success and the choreography which you devised was danceable for us as complete novices, but it looked stunning.
All our friends knew that we were practicing for the first dance, but they were so amazed when they saw it. They were not expecting a proper performance!
To achieve such a high standard after only eight lessons is all credit to you. We really danced properly, we did not just learn a sequence of steps. We enjoyed the whole process so much and looked forward to your lessons immensely.
You were so understanding and supportive if we hit a snag and were always able to tutor us through any difficulties.
We felt so certain of your knowledge and experience which helped us to believe that we could achieve the standard we wanted, and made us dance more confidently and better than we ever thought we could.
We cannot thank you enough, you were so brilliant in every way and you helped so much to make our day fabulous.
With love and very best wishes"
Jonathan and Emma (August 2014)
1st Dance Wedding Choreography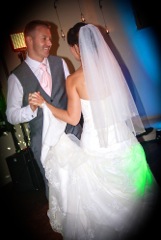 "Our first dance is one of our favourite memories of our wedding day. The lessons together with Samantha were fun and were a good opportunity to spend time together during the run-up to our special day.
We wanted to surprise our friends and family with a dance rather than the 2 feet shuffle. Samantha choreographed our wedding dance and helped teach complete beginners to dance with confidence.
We would definitely recommend Sam, she is a wonderful teacher and she helped us to learn a dance which looked good and one which we could remember. The lessons and all of our own practice in our back garden in the evening was definitely worth it as hearing the cheers and whoops during every new move in the dance was fantastic. There were quite a few tears at the end from our guests (who were in shock that Ryan especially had managed to learn a dance!) and more importantly we absolutely enjoyed doing it on the day. We are so glad we also chose to film our wedding dance so we can relive the great memory.
Samantha was incredibly patient and helped us go from being very nervous and having zero dancing experience to looking forward to our wedding day dance. She worked with us and put together a 4 minute routine for us and encouraged us to explore different options. The wedding dance suited our chosen song perfectly, but also matched our abilities.
Learning our dance was very enjoyable and she was very patient and relaxed. She was willing to adjust to our learning styles and personalities.
I was sad when we finished the last lesson. If we ever have to dance again for other occasions we would definitely go back to Samantha, and of course we recommend her to our friends!!"
Elouise and Ryan (August 2014)
1st Dance Wedding Choreography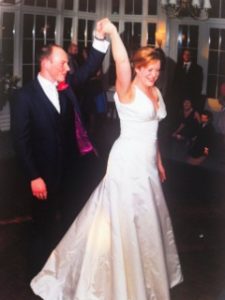 "Thank you so much for all your help and patience with our dance lessons! You especially worked your dance magic on me. As you already know you made someone with two left wooden feet turn into someone who could dance a whole routine on a wedding dance floor!
The day was amazing and everyone really enjoyed it. All your instruction and encouragement oaid off and we managed to do our full routine (I even smiled). We both really enjoyed doing our first dance and we couldn't have done it without you!
We had a brilliant time on honeymoon and we even got to practice our dance moves on the beach dancing to a live band!
Thanks once again"
Philip and Elizabeth x (April 2012)
1st Dance Wedding Choreography
"We were quite apprehensive in having dance lessons for our wedding day, as we just thought this would be extra unnecessary money spent. We were very nervous as me and my husband had never really danced together before and it was not in our personalities to just get up and 'rock side to side' for 3-4 minutes, even the thought just made us cringe.
So we got into contact with Sam and it was the best decision we made. I told Sam our first dance song when making our first booking and when it came to our first session she had our whole routine planned out. We could only afford 3 lessons and she respected this and gave us a routine that would be achievable in the time that we had with her.
We don't consider ourselves quick learners when it comes to dancing and were feeling quite nervous about having them, but Sam explained the routine in simple easy steps and switching between us both so we could see how it looked on the outside and also how it should feel when you're in the dance so you could help guide each other when practising at home. She even wrote a step by step guide of what you should be doing to the timing of the music! This was extremely helpful when we were at home practicing as if it did happen to go wrong you automatically knew what you needed to do when you heard certain lyrics and the chorus.
It is obvious to see Sam has a passion for teaching dance as she put in 100% effort into her lessons with us. Not only did we find her creative, she is very friendly, easy going, with a good sense of humour which made the lessons a complete joy. – Highly recommend!"
Kristina and Danny x (Aug 2012)
1st Dance Wedding Choreography
"Hi Sam,
Just to tell you that our wedding was perfect!
Weather was fantastic and Caroline looked gorgeous! Ceremonies and speeches well received and first dance applauded! No probs! We both want to thank you for the part you played, the card, the fun, the teaching. You really made it enjoyable."
Nick & Caroline (July 2012)
1st Dance Wedding Choreography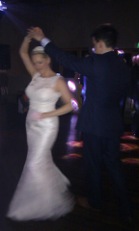 "When we were preparing for our wedding we knew that we wanted more for our first dance. It was important to kick off our evening in style. We had picked a song that meant something to the two of us but needed Sam's help to put together a routine.
We wanted to dance around the floor but not have anything that looked too choreographed and fake. Sam taught us a combination of dance steps that worked with the music and our ability. As time went on and we got more confident, the dance developed in difficulty and creativeness with both Sam and ourselves inputting ideas.
To say the dance worked is an understatement, everyone was soo surprised. It was great to hear peoples comments saying how simple but beautiful it was, and mostly, very us! I can't recommend Sam enough, as well as being a great choreographer she made each lesson a joy to attend. THANK YOU VERY MUCH SAM!!"
Nicola & John x (Xmas 2012)
1st Dance Wedding Choreography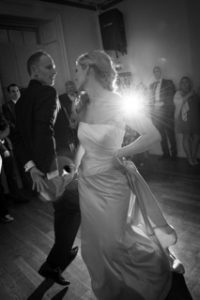 "We came to Sam with a simple request, we wanted to be able to dance our first dance at our wedding rather than shuffling around the floor awkwardly. Unfortunately neither of us had danced before, we only had 6 weeks to do it and a groom that was very reluctant to learn. We arrived for our first lesson nervous but need not have worried, Sam made us feel at ease and started from the basics that even we could grasp. By the end of the 6 weeks, having just 1 session per week, she designed and coached us through a fabulous routine that looked natural and was adaptable to use not only on the first dance but for other music through the evening. On the day we were confident and really enjoyed the dance, everyone commented on how great we looked. We always looked forward to our lessons with Sam, she made them fun each week and her technical skills and expertise were more than impressive. Taking us one step at a time we were both surprised at how quickly we learned and much we enjoyed it (even the groom), we will certainly be carrying on our lessons and learning more! Sam was a perfect choice for us, she was patient and wonderful to work with, I was so glad that we took some time to work on our first dance as it really did make all the difference. Thanks Sam!"
Jody & Stuart x (April 2013)
1st Dance Wedding Choreography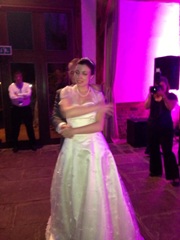 "We just thought you would like to see some pictures of our first dance. As you can probably see, Kate's dress was a bit of a hindrance but somehow we managed to improvise and performed the whole routine pretty much as we had practiced it. We would like to thank you so much for all your help in getting us to that point, we never expected to get such a good routine together in just two lessons. Many of our guests commented on the dance and could not believe that we had only had two lessons. Please feel free to use any of the pictures for your advertising and if you would like us to write something more specific we would only be too happy to help. We would love to carry on dancing so hope to see you on a Sunday night soon. We hope that Faye also had a wonderful wedding – please pass on our best wishes when you see her. Many thanks again,"
Andrew and Kate – (Mr & Mrs Charter) (July 2013)
1st Dance Wedding Choreography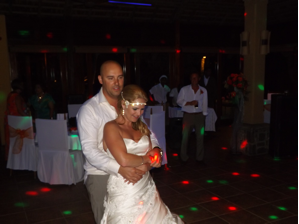 "I would like to write a thank you message for Sam, for being so flexible and patient teaching myself and my husband, to dance to our first wedding song. Neither of us can dance and we chose a song with a very slow beat, Sam had no troubles making this work. My husband was not keen on doing a dance at all – but after a few sessions with Sam she put him at ease and we began to have fun. We enjoyed our first dance and it will always be a strong memory, we are both glad we decided to do a dance and even more happy with chose Sam. I would highly recommend Sam for a dance instructor, she is so easy going, and fun but gets amazing results, even for people who have two left feet or if you have a husband that feels to manly to dance in front of his friends."
Niki and Eddy (Sep 2013)
1st Dance Wedding Choreography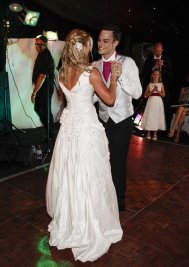 "We were both excited about the prospect of doing something a little more personalised for our first dance, however we were a little unsure as to where to start. We contacted a number of dance instructors and Sam was both the friendliest and first to respond. We initially decided to go for a couple of lessons, although it was evident we needed a few more! Sam was really accommodating, even managing to arrange some last minute rehearsal sessions at short notice! Throughout the experience Sam was knowledgable, friendly, reassuring, and most importantly patient (!) as we worked through what was an enjoyable and imaginative (yet achievable!) routine. She even typed up a handy routine to help remind us of the moves when we were practising! We would definitely recommend Sam to anyone wanting to create a memorable first dance experience. Thanks again"
Colin and Fiona (Aug 2013) X